---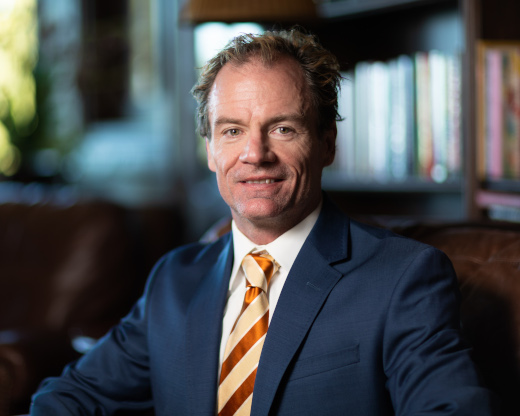 Michael L. Lerch
Founder, President and Global Chief Investment Officer
Michael founded Evolution Financial Group in 2002 with the vision of bringing talented people into an environment that reinforces the ideals of teamwork, discipline and relentless high performance. Under his leadership, Evolution has grown into a portfolio of successful and thriving businesses.
As President and Founder, Michael is responsible for the general management of our business lines and also acts as Global Chief Investment Officer for all major investment decisions. He serves as Chairman of Evolution's Global Investment, Risk, and Corporate Social Responsibility Committees. Michael is the principal decision maker in the deployment of Evolution's capital, with a focus on bespoke financing deals where the firm and its affiliates provide innovative and creative credit solutions for major international corporations. Prior to founding Evolution, Michael spent nearly a decade working for bulge bracket investment banks in a number of senior management and trading positions. Michael graduated from Princeton University in 1993 with a BA in Politics.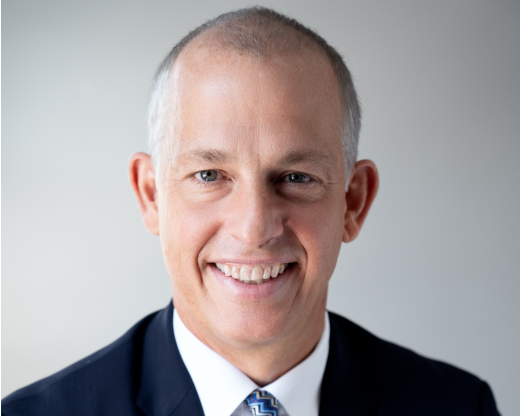 Richard G. Chisholm
Chief Executive Officer and Partner
Richard joined Evolution Financial Group in 2005 and works closely with Michael Lerch in managing the firm. Since joining Evolution, Richard has been integrally involved in all facets of Evolution's business and has spearheaded Evolution's private equity transactions in Japan.
Richard is responsible for all legal matters globally and is also involved in the general management of our business lines. Richard serves on Evolution's Global Investment, Risk and Compliance committees. Prior to joining Evolution, Richard spent nearly a decade as "outside general counsel" to investment funds and private and public companies both domestically in the U.S. as well as in Asia, with particular emphasis on securities, mergers and acquisitions and corporate governance. Richard graduated from the University of Michigan with a BA in Political Science and the University of California, Hastings School of Law with a JD, cum laude, where he was a member of the Hastings Law Review.
Adrian J. Brindle
Group Chief Financial Officer, Group Chief Operations Officer, Partner
Adrian has been a part of the senior management team of the Evolution Group for more than eleven years. In his current role he has global oversight of the Finance and Operations groups around the world. Prior to joining Evolution he spent thirteen years in Japan where he held senior management positions in the equity derivatives business units of several international banks such as JPMorgan Chase, C.I.B.C. and T.D. Group. Adrian graduated from Sheffield University with a First Class BA in Economics & Japanese.
Y. Suki Yamamoto
Funds Chief Operations Officer, Director of Operations, Evoia Capital LLP
Ms. Yamamoto has over 20 years of experience in the financial industry specializing in operations and product control functions.  Her previous experiences were gained at Merrill Lynch, Lehman Brothers, Banc of America Securities, Deutsche Bank and Morgan Stanley.  Under her oversight, Evolution's control of operations has been elevated to to highly competitive industry standards. Ms. Yamamoto graduated with a BS in Computer Science from Fordham University.
Philippe Rodolphe Xavier Devesa
Director, Chief Investment Officer, and Chief Risk Officer, Evolution Japan Asset Management Co., Ltd.

As Chief Investment Officer and Chief Risk Management Officer of Evolution Japan Asset Management in Tokyo, Philippe brings a focus on risk management to the core of each investment model and decision, in line with the philosophy of the firm since its inception. Under his supervision, Evolution has developed numerous trading strategies across Asian markets and asset classes while developing best-in-class risk management systems and procedures. Philippe joined Evolution in 2002, and through his postings in several of the Evolution locations, in Honolulu, Tokyo and Hong Kong, he has ensured that the investment philosophy of the firm stays the same across all offices. Prior to joining Evolution, Philippe spent several years in Equity and Equity Derivatives Trading and Risk Management divisions of Credit Agricole Indosuez in Hong Kong and Tokyo. Philippe graduated in 1996 from Telecom Paris Tech.
Shaun M. Lawson
Representative Director, Evolution Japan Securities Co., Ltd.
Representative Director, Evolution Research Institute Co., Ltd.
Representative Director, Evolution Japan Co., Ltd.
Shaun is a 32-year Japan veteran, with 23 years in finance. He is in the senior management of several of the Evolution's companies, and previously headed our investment advisory company, Evolution Japan Advisors. Shaun was responsible for Japan prime brokerage sales and managed the Asian client connectivity business of Merrill Lynch Japan Securities, and has also been associated with hedge funds as general manager and financial analyst for onshore fund servicing companies. Shaun's past finance roles have spanned alternative investment consulting, compliance, front-office technology development, portfolio and structured product quantitative analysis, equity program trading, and business management at Credit Suisse First Boston, Lehman Brothers Japan, NASDAQ Japan, and others. Before entering finance, he was a neural network researcher at Recruit Co. Ltd.'s Institute for Supercomputing Research, and is a graduate of International Christian University in Tokyo, with a B.A. in Social Science.
Kazuko Miyashita
Representative Director, Evolution Japan Asset Management Co., Ltd.
Xavier Laurent Georges Arnaudo
Global Head of Corporate Social Responsibility and Impact Investing Initiatives
In his capacity as head of Corporate Social Responsibility and Impact Investing Initiatives, Xavier oversees Evolution's community outreach programs and designs innovative engagement initiatives to mobilize finance towards social innovation and influence positive social change in the communities and markets where Evolution operates.  Xavier has close to 20 years capital markets experience building and managing businesses at the equity derivatives desks of various investment banks in Hong Kong, Tokyo, New York and London, servicing hedge funds and institutional clients under a number of roles (Hedge fund consulting, connectivity solutions, flow derivatives, equity finance) across assets.  Most recently, he was Executive Director at BNP Paribas, managing prime brokerage and equity finance sales in Asia.
Xavier holds a master in economics from Sciences Po Paris (97'), a JD in Law from University of Paris Pantheon Sorbonne (97') and completed the inaugural executive education Creating Shared Value program at Harvard Business School and the Oxford University Said Business School Impact Investing Program (14').
David B. Scott
Senior Managing Director, Evo Associates Ltd.
David joined Evolution Financial Group in 2005 after having successfully led JPMorgan Fleming Tokyo's Mid-Small Equities investment team managing $5 billion in dedicated assets. A recognized expert on Japan equities, Mr. Scott has made well over 3,000 on-site research visits with listed firms to evaluate business models and investigate investment worthiness during his 20 years of financial markets experience. David leverages these extensive market contacts to generate opportunities for Evolution's Investment Banking business in Tokyo. Currently David serves on the board of Revolution Co., Ltd.
Andrew M. Fried
Senior Managing Director, Evo Associates Ltd.
Mr. Fried is currently a Managing Director for EVO Associates Ltd focusing on opportunity creation and structuring as well as serving on the board of Revolution Co., Ltd. Beginning his career at Evolution Capital Management in 2002, he possesses extensive experience in creating derivative and equity trading desks around the pan-Asian region. He excelled in trading Japanese index derivatives before making the transition in 2004 to running an active Korean Index derivative desk. In 2005 while based in Australia, he built and managed an Australian single stock volatility desk. Between 2006 and 2015, he was responsible for trading and structuring for the structured derivatives and principal transactions business for the pan-Asian region. In 2015, he helped build and manage the Investment Banking business for Evolution Japan Securities. He graduated from Harvard University with an A.B. in Economics.
Yoshihiro Imamura
Senior Managing Director, Equity Solutions Group, Evolution Japan Securities Co., Ltd.
Yoshi originates and structures equity financings for Japanese corporate clients as a senior member of Equity Solutions Group of Evolution Japan Securities Co., Ltd.".  Yoshi has over 18 years of experience in Japanese equity markets. Yoshi has been a founder and leader within Evolution's structuring and investment banking technology since he joined in March 2015.  Prior to Evolution, Yoshi worked for Deutsche Bank Tokyo (2006-2015), AIG Financial Products Tokyo (2000-2006), Citibank Tokyo (1998-2000) and Deloitte Touche Tohmatsu Tokyo (1992-1998).  Yoshi received his license as Japanese Certified Public Accountant (CPA) in 1992.
Gerald Tsai
General Counsel and Chief Compliance Officer, Evolution Capital Management LLC
Jerry has over 20 years of legal and compliance experience with an emphasis on the representation of investment advisers and private funds.  Before joining Evolution, he held senior legal and management positions at various investment advisers including American Realty Advisers and Coast Asset Management, where he served as General Counsel.  He began his legal career as a transactional associate at O'Melveny & Myers LLP and Brobeck, Phleger & Harrison LLP.  He received his J.D. from New York University School of Law, and his B.S. in Business Administration from the Haas School of Business at the University of California, Berkeley.  He is admitted to practice law in the state of California.
Motoh Arimitsu
Director, Equity Solutions Group, Evolution Japan Securities Co., Ltd.
Mr. Arimitsu is currently a Senior Managing Director for Evolution Japan Securities Co., Ltd. focused on building and managing the Investment Banking business. He joined Evolution in 2006 and has been responsible for various proprietary trading strategies including Long-Short Equity, Event-Driven, and Merger Arbitrage. Prior to joining Evolution, he was head of Program Trading at Lehman Brothers covering Japan and ex-Japan Asia. He graduated from Keio University with a B.A. in Policy Management.
Copyright © 2017 Evo Infrastructure Solutions, Inc.